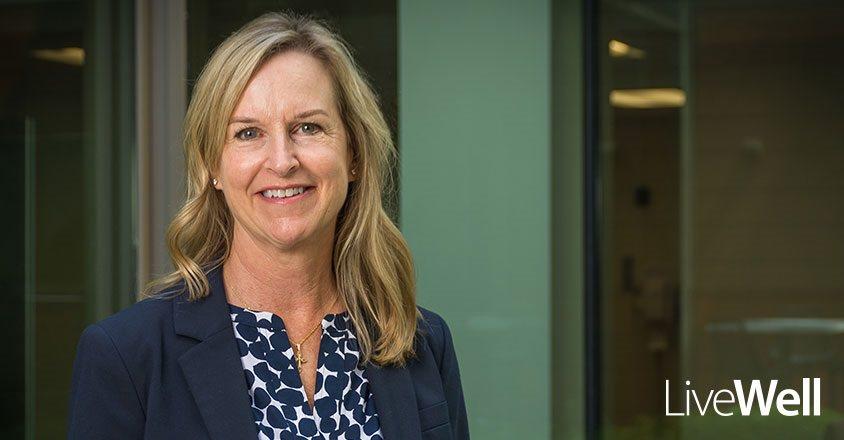 Going Beyond Healthcare to Keep the Community Healthy
Friday, October 28, 2022
LiveWell, 25th Anniversary
Living healthy lives is hard for patients when they have personal obstacles that can prevent them from seeking healthcare. Therefore, Genesis' Chief Population Health Officer Linda Supplee is dedicated to creating programs that remove barriers outside of Genesis to enable everyone to receive the care they need. 
Genesis has a 25-year history of supporting community health. Several years ago, the campus went tobacco-free and the health system often collaborates with the local health department on projects. "Most recently, Genesis supported the community by establishing COVID-19 testing and vaccination clinics. We also quickly launched virtual visits during the pandemic as part of our digital health services, making it easier for patients to obtain care in a safe and effective way," Supplee said. 
Removing obstacles 
"We examine factors that make it difficult for people to seek healthcare, like finances, food security and transportation issues," Supplee said. "It's a broader view to include overall wellness and the issues that impact health, including the ones outside healthcare's control." 
Genesis collaborates with the community to provide resources that address obstacles. As healthcare reimbursement changes, Genesis shares responsibility for individuals and how they seek care, how well they are and the cost of care. "That's us addressing social determinants or obstacles in their lives," Supplee said. 
In the last couple of years, while Genesis simultaneously dealt with COVID-19, it developed a community health needs assessment in collaboration with five local county health departments. 
"We are working with various government agencies, local providers and health departments," Supplee said. 
"In addition, Genesis facilitates a Social Determinants of Health Steering committee for the community where we review data to determine why people do not seek healthcare in our community." 
The committee regularly meets and includes representation from area transportation, the health department, food banks, the United Way and the housing community. "Bringing attention to the problems is the first step to overcoming them," Supplee said.   
Healthcare for everyone 
"We examine all populations in our community that might need support. Right now, we're closely monitoring the aging and substance abuse disorder populations. In addition, we focus on assisting local employers. During COVID-19, we launched several new services for employers to keep their employees safe and healthy and to keep production moving. Our services were available to a wide range of employers, including education, food services and manufacturing," Supplee said. 
For the aging population, Genesis has also developed a post-acute care network with town hall meetings every other month. "Our health partners include skilled nursing, long-term care and assisted living. We are committed to ensuring our aging population can receive care as their needs change," Supplee said. 
Genesis Population Health is committed to ensuring an excellent patient experience through routine screenings, care, hospitalization and chronic condition management. 
"All aspects of care are considered and addressed. In the last two and a half years, we built a system-wide care management team consisting of nurses and social workers," Supplee said. "We have a group of care managers on the in-patient side and transitional care managers to help patients transition from hospitals to other levels of care. We also have chronic disease care managers and procedure care managers. We have someone to help individuals at every stage of receiving care." 
"We're focused on achieving the Genesis mission. We are keeping healthcare affordable, making sure it's exceptional and that we treat patients with compassion," Supplee said.