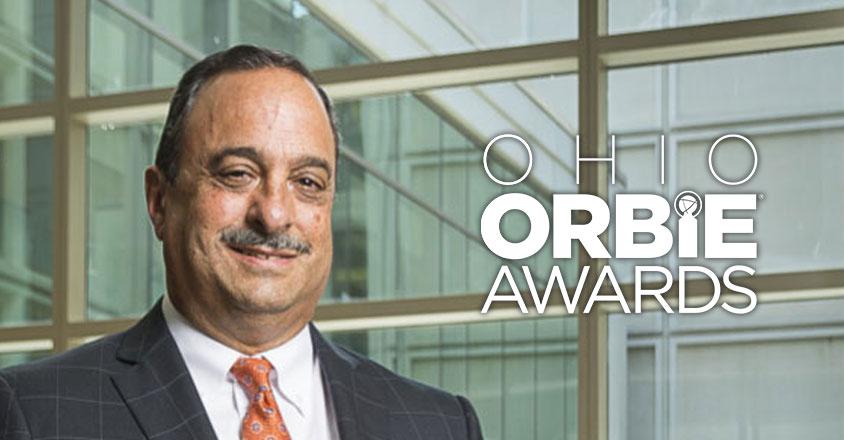 Genesis HealthCare System's Chief Transformation Officer Ed Romito Receives OhioCIO 2023 ORBIE® Award
Zanesville, Ohio (April 3, 2023) – Genesis HealthCare System's Chief Transformation Officer Ed Romito has won the OhioCIO 2023 Large Corporate ORBIE® Award. The award recognizes IT executives with exceptional leadership, innovation, and vision; representing the characteristics and qualities that inspire others in the field of information technology. IT executives are evaluated in multiple categories based on the size and scope of the organizations they represent. 
 
 
"The work we do in IT is truly a team sport. I want to recognize our amazing Genesis IT team that deliver phenomenal, innovative transformative solutions every day," said Ed Romito. "I want to thank our amazing visionary CEO, Matt Perry, our senior leaders, and our dedicated healthcare team at Genesis - using technology every day to take care of our patients and challenging us to make that technology better." 
 
 
OhioCIO is the preeminent peer leadership network of State of Ohio chief information officers. OhioCIO is one of 30 chapters of the Inspire Leadership Network, a national membership organization comprised exclusively of CIOs from public and private businesses, government, education, healthcare and nonprofit institutions.  
 
Ed Romito was named Chief Information Officer of Genesis HealthCare System in 2009, which later transitioned to Chief Transformation Officer. He is responsible for leadership and management of information technology, cybersecurity, clinical engineering and telecommunications functions across the enterprise. In 2010, Romito led the implementation of EPIC, an electronic medical record software used by the nation's top health systems.  
 He and his team provide ongoing support for the electronic medical record and revenue cycle systems within the hospital, outpatient departments, ambulatory offices, analytics, patient engaging technologies and population health solutions; development and execution of the information systems strategic plan; and the management of health information across the care continuum. 
 
 
More information about OhioCIO and the ORBIE® Awards can be found here: https://ohiocio.org/awards