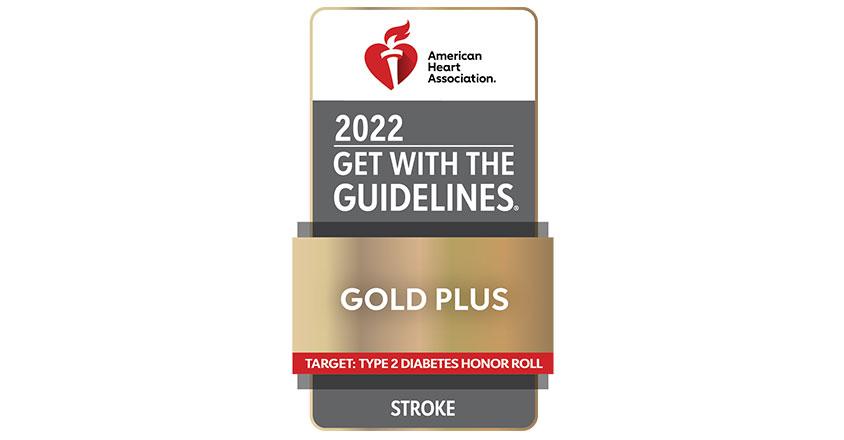 Genesis HealthCare System Receives Stroke Award
Zanesville, Ohio (Aug. 4, 2022) – Genesis HealthCare System received the American Heart Association/American Stroke Association's Get With The Guidelines®-Stroke Gold Plus Award with Target: Type 2 Diabetes Honor Roll. This award recognizes Genesis' commitment to ensuring stroke patients receive the most appropriate treatment according to nationally recognized, research-based guidelines based on the latest scientific evidence. 
"This award is important to us, as it demonstrates our commitment to high-quality stroke care," said Bryan Bjornstad, M.D., Board-certified Neurologist with the Genesis Neurology Group. "By following the American Heart Association's evidence-based guidelines to diagnose and treat strokes, we can continue to provide that care for our patients, saving lives and preserving brain function."
The Target: Type 2 Diabetes Honor Roll is an additional component of the award. To qualify for this recognition, hospitals must meet quality measures developed with more than 80% compliance for 12 consecutive months for the "Overall Diabetes Cardiovascular Initiative Composite Score." 
To learn more about stroke care at Genesis, visit genesishcs.org/services-search/neurosciences/stroke-care.