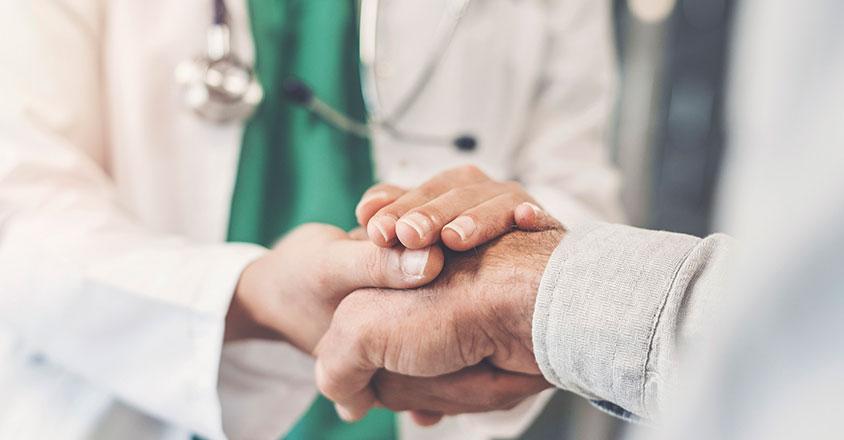 Evolving physician care
Friday, July 29, 2022
LiveWell, 25th Anniversary
Much has changed in healthcare in the 25 years Genesis has been in existence, including how physicians provide care. Back in the day, most physicians across the nation were in private practice. That meant they not only had to provide medical care, but they also had to worry about the business side of their practice. This was true in our community.
Genesis and other healthcare organizations then began to employ physicians to better support them in caring for patients. Why does this matter? And what does it mean for you?
In a nutshell –when your physician is employed as a member of Genesis Physician Services (GPS), your physician is aligned with the Genesis mission, vision and values to provide you with the highest-quality care possible. GPS physicians are dedicated to you. They can spend more time with you – at the bedside in the hospital and when they see you in their offices – because they don't have to worry about running a business. They do what's right for you, because it's the best medical decision, not because it impacts their bottom line.
"We have created a culture at Genesis with highly motivated, compassionate, kind and mutually respectful providers," said Scott Wegner, M.D., Chief Medical Officer and President of Genesis Medical Group. "We are in the top 10 percentile in the nation for physician engagement with our organization and our mission, vision and values. This directly correlates with patients being highly satisfied with the care they receive, as shown by our patient satisfaction scores."
These days, chances are you also have another kind of provider who sees you – advanced practice providers (APPs). The most common APPs at Genesis are nurse practitioners and physician assistants, but there are others, such as certified registered nurse anesthetists who provide anesthesia during surgeries.
"In the last 10 years, Genesis has added many APPs to the medical team. They are an integral part of our team providing high-quality care to our patients," said Dr. Wegner. "They have dramatically improved access to medical care for our community. In many of our outlying primary care clinics, APPs are the primary provider. They build important relationships with patients to ensure they get the best care possible."
When Genesis Physician Services first formed in 2008, there were 24 physicians and four APPs. Today, we have 148 physicians and 158 APPs. "We saw an opportunity with GPS to make sure the people in our community get the healthcare they need, regardless of their ability to pay," said Dr. Wegner. "As physicians, we are grateful to be able to focus on the care we provide to our patients. We give them our all, and that's as it should be."