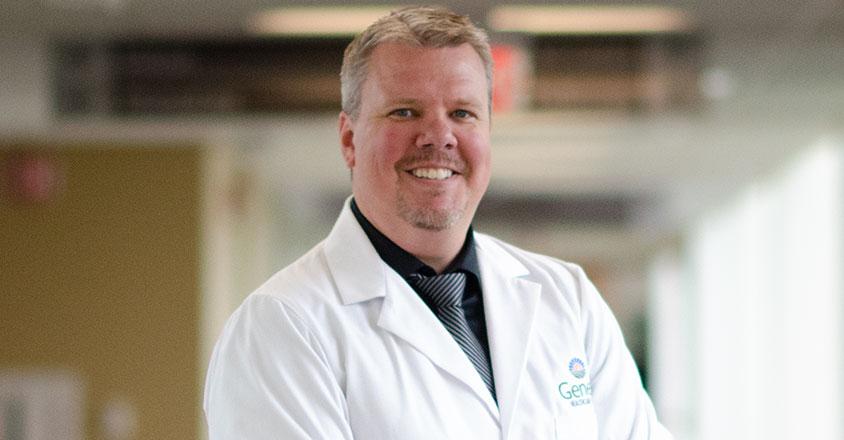 Dr. Corey Jackson Seeing Patients in Cambridge
Thursday, September 29, 2022
Zanesville, Ohio (Sept. 29, 2022) – Corey Jackson, D.O., a Board-certified Orthopedic Surgeon with the Genesis Orthopedic Group, will be seeing patients in Cambridge beginning Friday, Oct. 7. His office location is 61353 Southgate Road, Suite 5, Cambridge. He is accepting new patients; call 740-421-9250 to make an appointment for the Cambridge office.
Jackson specializes in general orthopedics and adult reconstruction with a special interest in joint reconstruction technology. He earned his doctor of osteopathy degree from Ohio University College of Orthopedic Medicine and completed an orthopedic surgery residency at Affinity Medical Center in Massillon. He began his career as an orthopedic surgeon as the founding member of Southeastern Ohio Orthopedics in Cambridge prior to joining Genesis.
Jackson will continue to see patients in the Genesis Orthopedic Center in Zanesville in addition to his office in Cambridge. For an appointment in Zanesville, call 740-586-6828.