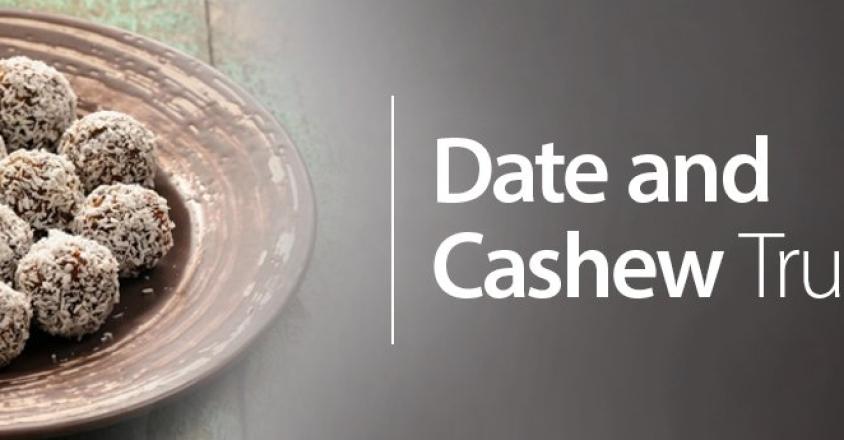 Date and Cashew Truffles
Wednesday, October 7, 2020
Medjool dates and cashews truffles are little bites of heavenly decadence! These tasty treats are guilt-free and made from four simple ingredients.
Ingredients
2 cups raw cashews
1½ cups soft Medjool dates pitted (If dates are hard, soak in hot water until soft.)
¼ cup unsweetened almond milk
¼ cup shredded, unsweetened coconut
Directions
Process the cashews in a food processor until finely ground. Reserve ½ cup.
Add dates and process until well blended. Add small amounts of almond milk if needed until ingredients hold together.
Roll the mixture in your palms to make 36 1-inch balls. Combine reserved cashews and coconut and roll balls in mixture to coat.
Recipe courtesy of James F. Loomis, M.D., MBA, Medical Director, Barnard Medical Center.
Nutritional information
(per serving, 2 balls)
Calories 163
Fat 4 g
Cholesterol 0 mg
Sodium 5 mg
Carbohydrates 23.9 g
Fiber 2.4 g
Protein 3.3 g
Sugar 6.9 g
Love the recipe? Download the Date and Cashew Truffles Recipe (PDF)