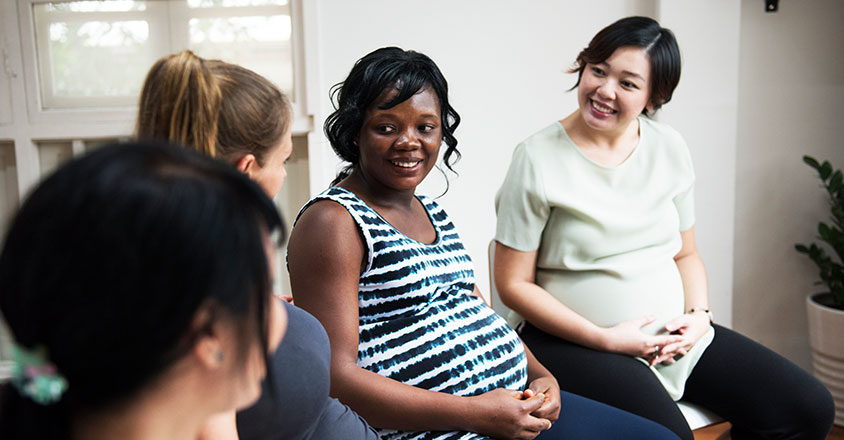 Maternity Unit Tour
Free, monthly maternity unit tour.
Congratulations on your pregnancy!
Join us for a tour of the Maternity Unit.  This half-hour tour will help you become familiar with our unit as well as answer questions about your upcoming stay with us.
Meet in the OB waiting room on the 2nd floor, and the tour will start promptly at 2 p.m.
The free tour is held once a month, and no registration is necessary. Thank you for choosing Genesis for the birth of your newest family member!
Dates Offered:
April 30, 2023
Time: 2:00 PM - 2:30 PM
Location:
Maternity 2E waiting room
May 28, 2023
Time: 2:00 PM - 2:30 PM
Location:
Maternity 2E waiting room
June 25, 2023
Time: 2:00 PM - 2:30 PM
Location:
Maternity 2E waiting room
July 30, 2023
Time: 2:00 PM - 2:30 PM
Location:
Maternity 2E waiting room
August 27, 2023
Time: 2:00 PM - 2:30 PM
Location:
Maternity 2E waiting room
September 24, 2023
Time: 2:00 PM - 2:30 PM
Location:
Maternity 2E waiting room
October 29, 2023
Time: 2:00 PM - 2:30 PM
Location:
Maternity 2E waiting room
November 26, 2023
Time: 2:00 PM - 2:30 PM
Location:
Maternity 2E waiting room
December 17, 2023
Time: 2:00 PM - 2:30 PM
Location:
Maternity 2E waiting room
Add to calendar
Add to Calendar Disabled