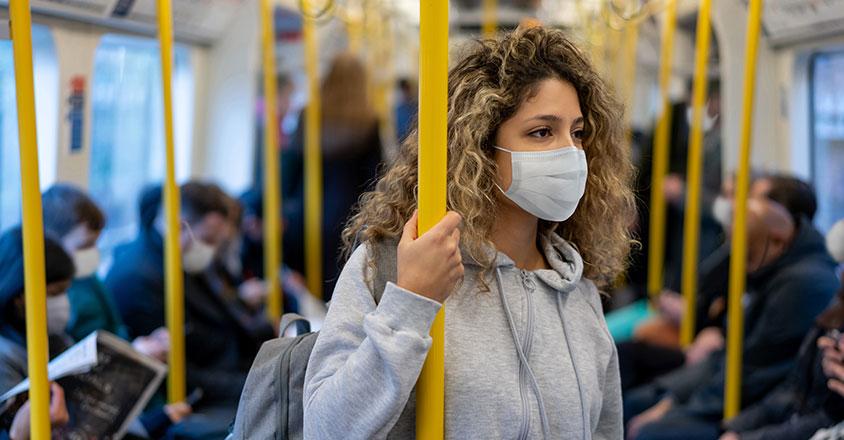 You're vaccinated. Now what?
Wednesday, September 22, 2021
Getting the COVID-19 vaccination is a huge step in enabling everyone to move past COVID-19. Does being vaccinated mean you can return to life as it was before the virus? Not exactly.
A Centers for Disease Control (CDC) study shows the COVID-19 vaccines are about 90% effective at preventing you from being hospitalized with COVID-19. The National Institutes of Health estimate the COVID-19 vaccines have saved over 139,000 lives within five months after release.
The studies prove the vaccines are likely to prevent you from getting sick. In the rare circumstances, they do not prevent you from getting COVID-19, the vaccine is very likely to minimize your symptoms, preventing you from being admitted to the hospital.
However, we are all in this together. As you can have and spread COVID-19 after being vaccinated without knowing it, it is best to act with caution.
Therefore, as we continue to navigate the pandemic, we should consider the safety of loved ones, friends, neighbors and strangers. To provide the safest environment possible, please follow the CDC guidelines below and remember recommendations may change as more data becomes available.
According to CDC guidelines, after full vaccination, which means two weeks after your last recommended dose:
         

You can resume many of the activities you enjoyed before COVID-19

         

Lower the odds of getting the Delta variant or spreading it by wearing a mask inside public places

        

Social distance when you can

        

Wash your hands often
For information on where to receive the COVID-19 vaccine click HERE.