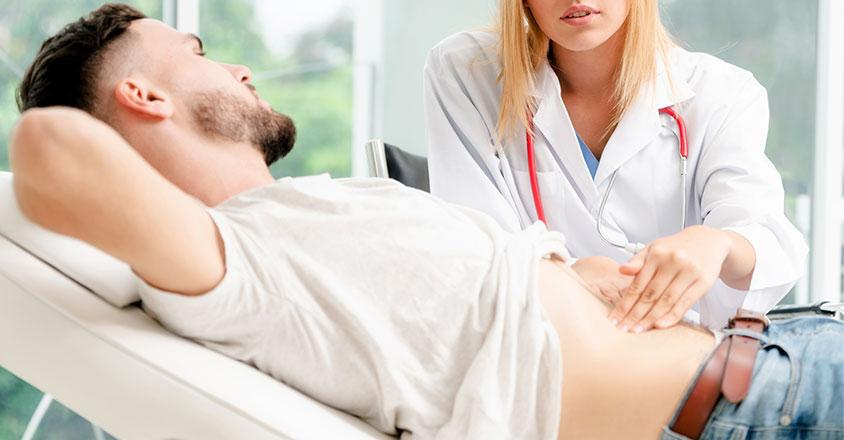 Feeling Rotten? Find Out If It's a Stomach Bug or E. coli
If you find yourself on the verge of vomiting or are rushing to the bathroom with a bad case of diarrhea, you're probably not analyzing what caused it – you just want to get it over with and feel better.  
Taking care of bathroom business is clearly the first priority. But finding out whether you have a stomach bug (caused by a virus) or food poisoning caused by a bacteria, like E. coli or salmonella, is important.  
Why? Knowing what made you feel rotten can reveal a few things, namely: how long the illness is likely to last, how you can care for yourself at home and how to know if things are bad enough that you should seek medical care. 
Here are the key differences between the two illnesses: 
Food poisoning: Caused by eating food that's been contaminated by bacteria, viruses or parasites. E coli and salmonella are two types of food poisoning.  

Stomach virus: Caused by viral infection that targets your digestive system. 
If you're trying to figure out what happened to you, know this: many symptoms of food poisoning and stomach bugs are the same – vomiting, diarrhea, headaches and fever. But there are some differences, such as: 
If you have food poisoning like E. coli, symptoms usually appear just a few hours after eating contaminated food.  

If you've recently had a meal with others and they're feeling sick, too, you probably have food poisoning. 

If you have a stomach bug, you'll probably feel better in a day or two: food poisoning can last much longer, up to 10 days. 
If you have food poisoning or a stomach bug, staying hydrated should be a top priority. Take small sips of water, suck on ice chips or sip broth throughout the day to stay hydrated. Just make sure to avoid sugary drinks – although it seems like they might help, they can actually cause dehydration. Also, on the road to recovery, take your preferred over-the-counter pain reliever or fever reducer as needed. And make sure to take advantage of one of the best remedies there is – lots of rest. 
Get medical help if you have bloody stools and/or: 
Diarrhea that lasts for more than three days 

Fever over 100.4°F (in adults) or above 101°F (in kids)  

Are noticing signs of dehydration, like extreme thirst 

Vomiting  
Genesis HealthCare System's Health and Wellness content conveniently provides accurate and helpful information. Your health history and current health may impact suggestions provided through our Health and Wellness content. Although we hope this information is helpful, it is not a substitute for your doctor's medical advice. Before making any significant changes, please consult your doctor.