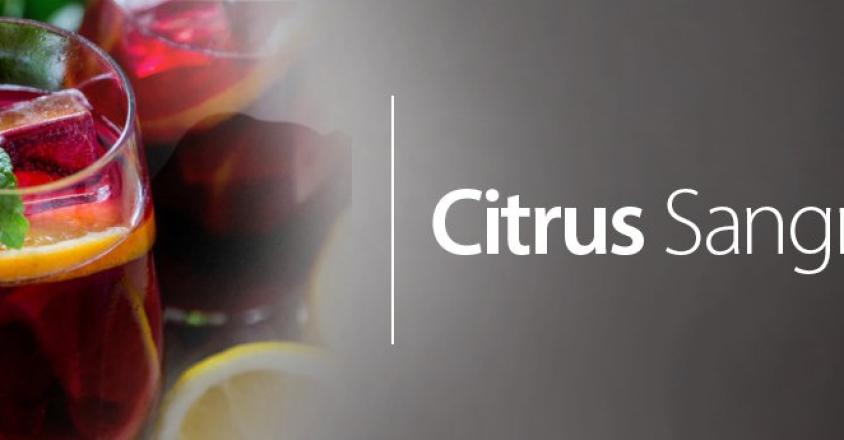 Citrus Sangria Recipe
This simple Citrus Sangria recipe is a combination of dry red wine and orange juice which is great for the holidays or for when you just want to cool off on a hot summer day.
Ingredients
1 bottle (750 milliliters) dry red wine, chilled
¼ cup orange-flavored liqueur or orange juice
1 tablespoon sugar
1 seedless orange, thinly sliced
1 lemon, thinly sliced
Ice
1 cup club soda, chilled
Lemon wedges for garnish (optional)
Directions
Combine red wine, orange liqueur and sugar in a pitcher. Stir well to dissolve sugar. Add orange and lemon slices. Chill 1 to 3 hours.
To serve, add ice to pitcher. Pour in club soda. Immediately pour into glasses. Garnish each serving with a lemon wedge.
Nutritional Information
6 ounces per serving
Calories 175
Fat 0 g
Cholesterol 0 mg
Sodium 0.5 mg
Carbohydrates 11.5 g
Fiber 0.5 g
Protein 0.5 g
Download the recipe
Love the recipe? Download the Citrus Sangria Recipe (PDF)