Genesis HealthCare System is the largest health system in Southeastern Ohio with over 5,500 covered lives through our self-insured health plan. Through an extraordinary approach to care delivery, Genesis will now be offering an integrated healthcare network to our employees and their covered dependents. Combining our existing health plan with an exclusive network of high-performing clinicians will provide our members with a more affordable, more accessible and more coordinated approach to health and wellness.
What is GIHN?
GIHN is a selective partnership of physicians, advanced practice providers, community health providers and local facilities working collaboratively to deliver evidence-based care, improve quality, reduce cost and enhance coordination of care. Our primary focus is to manage the delivery of high-quality, cost-effective and patient-centered care for Genesis' covered lives through the Genesis Clinically Integrated Network (GIHN).
Why GIHN?
Beginning in January 2023, Genesis HealthCare System will provide a fully integrated health network to over 5,500 lives with a commitment to reducing costs and improving health and wellness. By joining the GIHN, healthcare providers will have access to enhanced patient data and HIM services. With a reduction in the fragmentation of care, our providers will be able to help our members prevent disease and stay healthy. Through our integrated network, clinicians are rewarded for improving quality and promoting preventive wellness.
The Genesis Advantage
Better Begins Here. Genesis HealthCare System is the largest health system in the region. We offer 300+ providers, we have invested $42 million in community development and health initiatives, and we are in the top 10% in the U.S. for utilizing integrated technology.

Committed to Quality. Genesis provides high-quality healthcare with providers in almost every specialty.

Homegrown. We have developed our own wellness and prevention programs, created a local network of more than 300 healthcare providers and made valuable investments in HIM and data analytics. Our local roots have allowed us to become the most recognizable health system in Muskingum County.
Benefits of GIHN - Focus on Quadruple Aim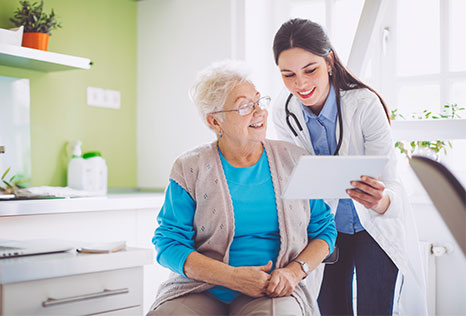 Lower cost health care

Improved quality 

Improved access to care

Improved patient and provider experience
Private Physician Participation Options
GIHN plan
GIHN Plan sold directly to self-insured employers through the broker community.
Genesis' employee health plan will be the first client.
For private physicians to be considered a Member of GIHN it requires participation in this plan.
Physician reimbursement will be a base FFS rate plus value-based bonus earned per contract with each employer.
Two panels of providers:
Standard panel-reimbursed a base FFS rate
High-Performance panel reimbursed a base FFS rate plus value-based bonus
Existing commercial insurance carriers
GIHN will work to sign value-based contracts with all current carriers: Anthem, United, Cigna, Medical Mutual of Ohio (MMO), etc.
Private providers are not required to participate in these contracts (they are able to continue with their current legacy contracts if they choose)
GIHN will pursue Advanced Payment Model (APM) contracts with Medicare (Medicare Advantage (MA), Direct Contracting Entity (DCE),Bundled Payments for Care Improvement Advanced (BPCIA), etc.)
GIHN acknowledges that private providers may already be committed to certain Medicare contracts (MA, DCE, etc.) GIHN would not require private providers to change current Medicare contracts already in place. 
GIHN will provide a comprehensive set of value driven processes, systems, and interventions to targeted payors and their contracted physicians to optimize performance of their separate MA and DCE contracts under a mutually beneficial contract structure.
GIHN intends to pursue value-based contracts with Medicaid Managed Care Organizations (MCOs). 
GIHN private providers are not required to participate in Medicaid contracts, however, any private provider with a Medicaid patient panel is encouraged to participate in these contracts. 
EPIC system covered at 85% of cost
Pre-Authorization Services
SOMIC Insurance
Supply Chain Program
Answering Service
Want to learn more about GIHN?
Contact us today for more information