Stephen Knox, MD
Primary Care
Primary Care - Family Medicine
Family Medicine - Outpatient
Accepting new patients
Group Practice:
Is this your profile? Request Changes
A referral is required
Accepting patients of all ages
About Me
I am a local guy; born at the old Bethesda Hospital and grew up here in Zanesville.  After graduating high school I attended The Ohio State University.  I then attended medical school at Wright State University, followed by my residency at Riverside Methodist Hospital in Columbus.  Being a Family practitioner I get to treat people all ages; from newborns to elderly.  I enjoy getting to  know my patients and helping them navigate their unique medical issues.  Being able to care for patients of all ages allows me to build a bond and trust with my patients as they grow from childhood, through adolescence and into adulthood.  Taking care of multiple generations of a family allows me to provide the best care I can for them. Outside of work, I like to spend time with my family and friends.  I enjoy sports, both watching and attempting to play.  I am an avid fan of the Buckeyes, Browns, and Cavs.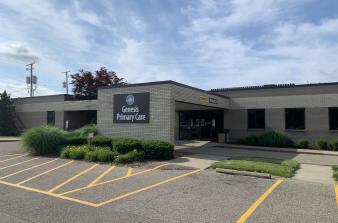 All Related Locations
Experience
2018 - Joined Staff
Board Certifications
Family Practice
Training
Education
2011 - 2015 Wright State University School of Medicine
Residency
2015 - 2018 Riverside Methodist Hospital Family Practice