Charles M. Feicht, DO
Accepting new patients
Group Practice:
Physician Pavilion 945
945 Bethesda Drive, Ste 40
Zanesville, OH 43701
United States
About Me
Charles M. Feicht, DO, CWSP specializes in Wound Management and practices at Genesis Wound Care Center in Zanesville. He is board certified in family medicine and wound management. He completed his residency at Osteopathic Hospital of Maine.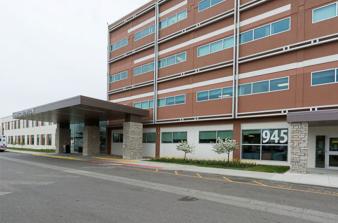 All Related Locations
Experience
1976 - Began Practicing
1992 - Joined Staff
Board Certifications
Family Medicine,Wound Management
Training
Education
1968 - 1971 West Virginia University,1972 - 1976 Philadelphia College of Osteopathic Medicine (Pennsylvania)
Internship
1976 - 1978 Osteopathic Hospital of Maine, Inc
Residency
1977 - 1978 Osteopathic Hospital of Maine, Inc