Faster diagnoses and technology for heart attacks
Genesis Chest Pain Center Accreditation means you can be confident that we have the right skills, team, technology and equipment available day and night to stop a heart attack in its tracks. With faster diagnoses and rapid cardiac intervention, our experts can help prevent or even reverse muscle damage to your heart.
Genesis HealthCare System has earned Chest Pain Center Accreditation with PCI. The accreditation is provided by the Society of Chest Pain Centers and is only granted to hospitals that closely follow the American College of Cardiology and American Heart Association's recommendations to improve and save lives.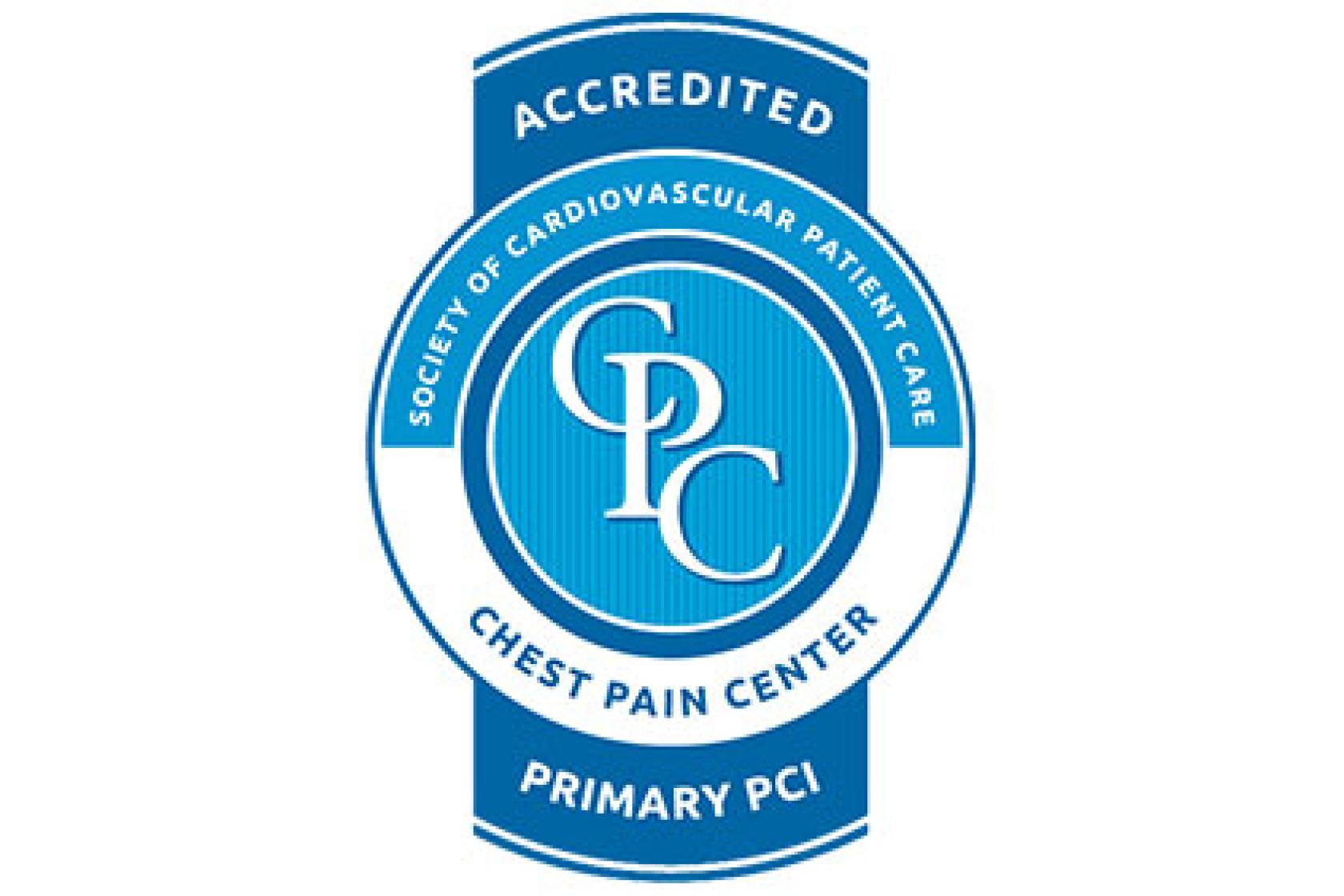 An Accredited Chest Pain Center with PCI means that a hospital has dedicated physicians in interventional cardiology and emergency medicine, trained in the rapid response and treatment of a heart attack. This treatment focused method of health care has been proven to reduce damage to the heart muscle.
This accreditation is a coveted national seal of approval that verifies Genesis HealthCare System is the leader in cardiac diagnoses and interventions in the Southeast Ohio area, offering the latest technology in the care and treatment of the cardiac patient.
Chest Pain Center Accreditation requires processes be in place to reduce time to treatment during the critical early stages of a heart attack, when treatments are most effective, and to monitor patients when it is not clear whether they are having a heart attack. Such observation helps ensure that a patient receives the appropriate level of care for their condition.

Genesis has demonstrated its expertise and commitment to quality patient care by meeting or exceeding a wide set of stringent criteria and undergoing an onsite review by a team of accreditation review specialists.
If you're having a heart attack, every second counts. Not every hospital can offer you the state-of-the-art diagnostic testing and on-site interventional options that are available at Genesis:
24 hour diagnostic catheterization
24 hour on-site angioplasty/coronary intervention
24 hour open-heart surgery capabilities
From prevention through rehabilitation, Genesis HealthCare System provides the comprehensive heart and vascular care you deserve. With immediate access for emergencies, expert physicians and staff, and nationally accredited care, we're committed to providing superior outcomes and creating an outstanding experience for each and every patient and family.
Genesis has also partnered with the the American College of Cardiology to encourage early heart attack care (EHAC) for patients in our community.