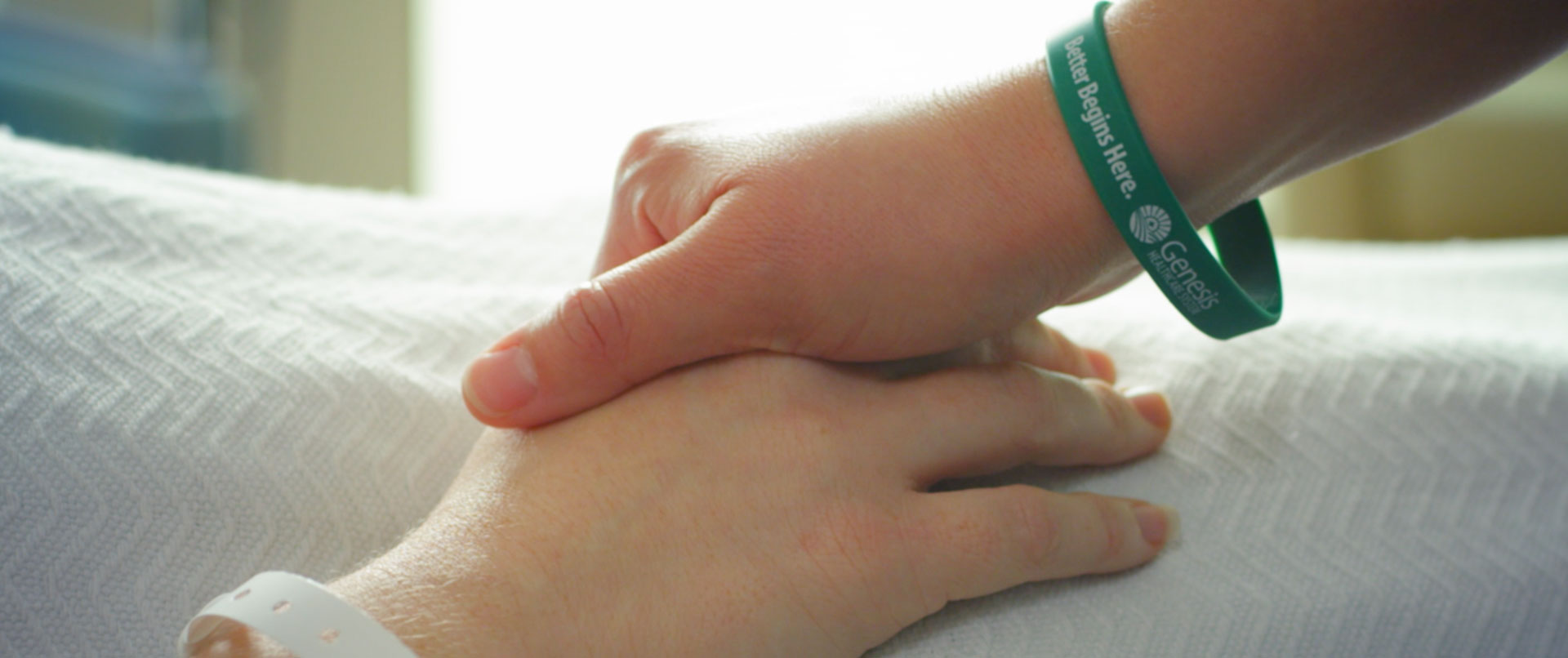 Better Begins Here
Every word is our commitment to you
Better Begins Here describes the Genesis of today, and it is a way to remind you of our commitment to deliver on our mission – to provide compassionate, quality healthcare. Better Begins Here, at Genesis, whether you're being treated for a sore throat, a broken bone or a complex heart condition. Genesis HealthCare System is always working with you in mind.
Better
Genesis HealthCare System is at the forefront of innovative technology and we are up-to-date on the most current treatments that continue to benefit our patients. Genesis is rated a 4-Star hospital in a national rating system and the recipient of multiple awards and accreditations. The requirements to earn these accreditations means our staff adheres to strict guidelines and are committed to providing better quality healthcare to make you well.
Begins
Our commitment to you begins at the first encounter, with ever-changing ways to improve quality of life and experiences for in- and outpatient care, as well as help live healthier, fuller lives. This could be when you use OneCall to find a primary care physician, when you enter First Care for an urgent need or the Emergency Department for the unexpected, your quality care begins at Genesis.
Here
We're your regional provider of quality, comprehensive healthcare. Here, in Southeastern Ohio where you work and live. You're care begins here, with each employee of Genesis HealthCare System.
Supporting Health Care in Our Communities
The Genesis HealthCare Foundation is here to promote charitable support for Genesis HealthCare System.
Ready to take the next step in your journey?
Make an appointment to see how Genesis HealthCare System can help