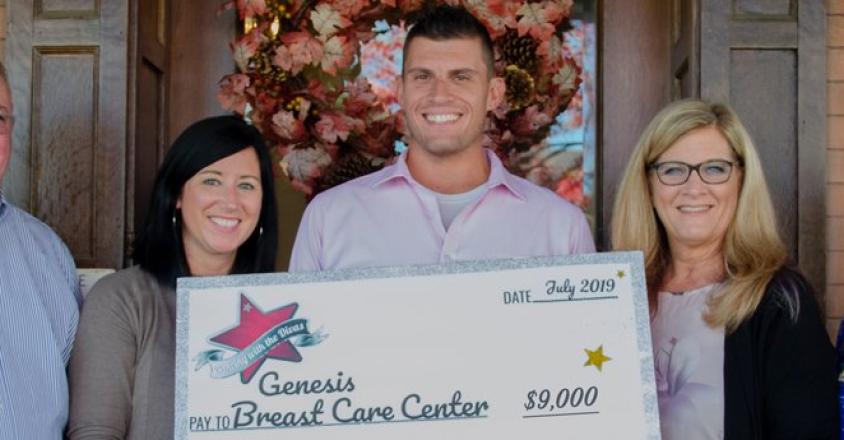 Taylor Russell Presents $9,000 Check to Genesis Cancer Services
Wednesday, November 27, 2019
Zanesville, Ohio (Nov. 25, 2019) – Taylor Russell presented a check for $9,000 to Genesis Cancer Services to be used for patients receiving care in the Genesis Breast Care Center. Russell raised the donation through his participation in "Dancing with the Divas," the Zanesville celebrity fundraiser and dance competition in July. Lori Gilliland was Russell's Dancing Diva partner.
"Genesis Cancer Services and the Genesis Breast Care Center are grateful to Mr. Russell for his generous donation," said Pebbles Thornton, RN, BSN, OCN, director of Genesis Cancer Services. "The funds will be used to provide our patients with much-needed services geared toward early detection and treatment of breast cancer."
Pictured during the check presentation are left to right: Jerry Nolder, executive director of the Genesis HealthCare Foundation; Melinda Russell; Taylor Russell; Lori Gilliland; and Pebbles Thornton, director of Genesis Cancer Services.