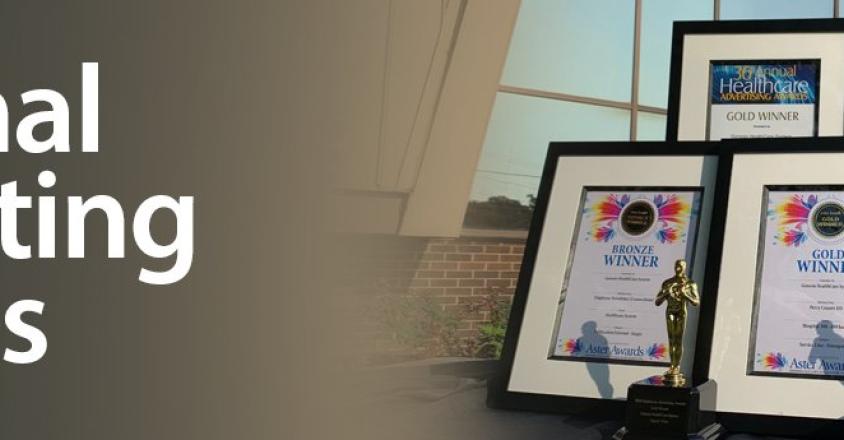 Genesis Receives 3 Awards in National Marketing Competition
Zanesville, Ohio (Aug. 16, 2019) – Genesis HealthCare System is the recipient of three Aster Awards, hosted by Marketing Healthcare Today magazine and Creative Images, Inc. Genesis received a gold award for the "Saving Lives Locally," Genesis Perry County Medical Center Emergency Department marketing campaign; a silver award for the OneCall campaign; and a bronze award for the employee newsletter, Connections.
"To be selected out of a vast field of entries demonstrates our commitment to excellent work," said Matthew Perry, president and CEO of Genesis HealthCare System. "I'm pleased our Marketing & Public Relations department has been recognized with these awards."
The 2019 Aster Awards received thousands of entries from the United States and foreign countries. Awards were issued for entries that received top marks from judges in creativity, layout and design, functionality, message effectiveness, production quality and overall appeal. Gold awards were given to entries scoring in the top 5%; silver awards to entries scoring in the top 12%; and bronze awards scoring in the top 16%. All winners are currently posted on Aster Awards and in Marketing Healthcare Today.