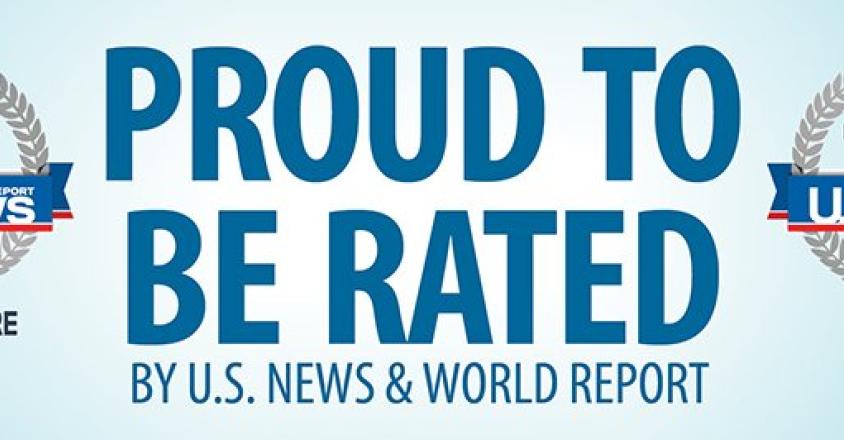 Genesis Rated High Performing in U.S. News & World Report
Thursday, January 26, 2017
ZANESVILLE, OH (Jan. 26, 2017) – Genesis has been rated by U.S. News & World Report as a high-performing hospital in both Heart Failure and COPD (Chronic Obstructive Pulmonary Disease). High-performing means Genesis is significantly better than the national average for both of these conditions. "We're offering a high level of care that is equal to, or in many cases, better than hospitals in major metropolitan areas," said Daniel Scheerer, M.D., chief medical affairs officer at Genesis. "The national rating verifies the excellent care we're providing," he said.
U.S. News & World Report's scores are based on data including patient safety, survival rate, nursing staff and number of patients treated. The ratings are also based on availability of special accreditations and certifications by outside organizations, the way conditions are diagnosed and treated, and how well Genesis performs compared to other hospitals in the specific conditions.
The hospital ratings are done to help patients make more informed health care decisions. In 2016, U.S. News & World Report evaluated more than 4,500 hospitals.