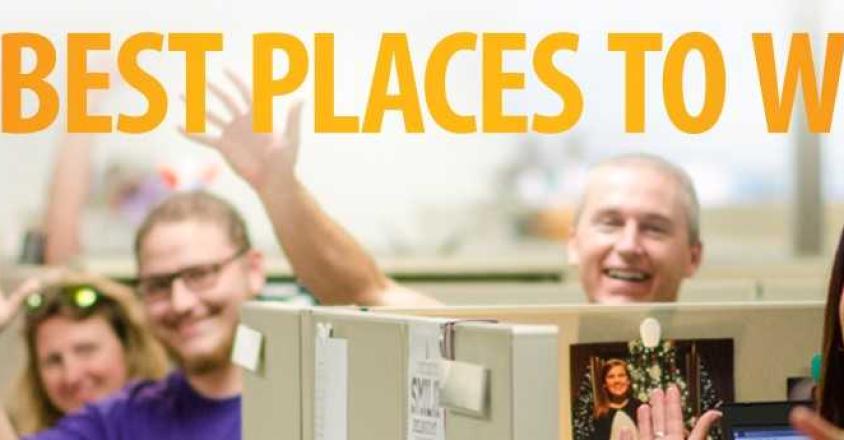 Genesis Named Best Place to Work in IT
ZANESVILLE, OH (June 18, 2018) Genesis HealthCare System was named as a 2018 Best Places to Work in Information Technology by IDG's Computerworld today. Genesis was ranked No. 14 among midsize businesses, moving up four slots from 2017.
The list of Best Places to Work in IT is an annual ranking of the top 100 work environments for technology professionals by Computerworld. The list is compiled based on a comprehensive questionnaire regarding company benefits, career development, training and retention. In addition, Computerworld conducts extensive surveys of IT workers, and their responses factor heavily in determining the rankings.
"We are honored to once again receive this award," said Ed Romito, chief information officer at Genesis HealthCare System. "This year is even more exciting because we've moved up the ranks to No. 14. We have built a very unique culture that makes this a great place for our 130 IT team members to do what they love. They make a difference every day helping our health care team deliver care to the residents of Southeastern Ohio," Romito said. "Our work is fast-paced and very rewarding. Every one of our team members is very passionate about the work they do and how their work makes a difference every day."
Ken Mingis, executive editor of Computerworld said, "Over the past couple of years, we've seen an already tight market for tech talent get even tighter. Computerworld's 2018 Best Places to Work in IT list illustrates that the companies that offer the best working environments aren't satisfied with rolling out one or two initiatives. They seek an edge in the talent marketplace through a combination of good salaries, great benefits, ready access to training, and the deployment of cutting-edge technologies. They recognize that the top tech talent can easily move to the organization that respects them best, and they are determined to be that organization," Mingis said.