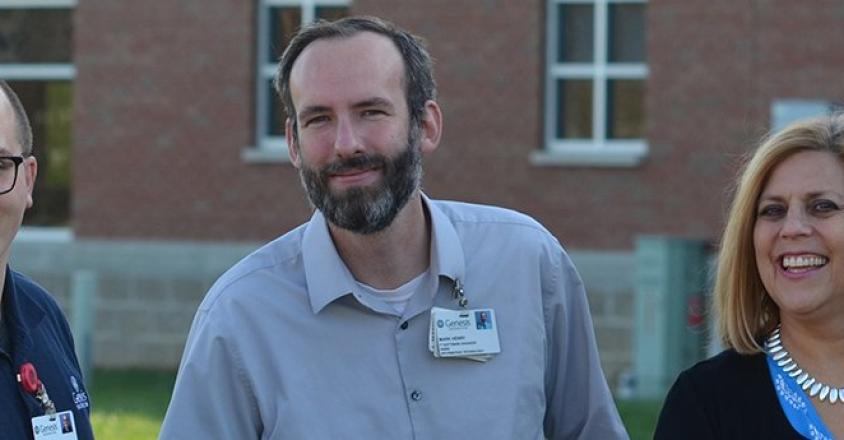 Genesis HealthCare System Named 2018 Most Wired
ZANESVILLE, OH (Nov. 8, 2018) Genesis HealthCare System was named one of the Most Wired® hospitals today by the College of Healthcare Information Management Executives (CHIME) Healthcare.
"Advanced technology information is making it easier for patients and providers to interact, thus improving communication, safety and patient-provider relationships," said Matt Perry, president and CEO of Genesis HealthCare System. "Our new information technology tools are helping patients become more actively involved in their care and maintaining their health."
"Utilizing leading edge information technology has long been one of Genesis's key strategic priorities," said Ed Romito, chief information officer at Genesis HealthCare System. "We have a very talented team of IT professionals who are dedicated to delivering IT solutions that enable safer, faster, better health care. We're pleased to be recognized as one of the best users of information technology to benefit our patients and care providers."
Healthcare's Most Wired, now in its 20th year, reported that Most Wired hospitals are using technologies such as integration, interoperability, security and disaster recovery, and the use of transformational technologies to support population health management, value-based care, patient engagement and telehealth. These foundational pieces need to be in place for an organization to leverage tools to effectively transform health care.
Hospitals and health systems at the forefront of using health care IT to improve the delivery of care have maximized the benefits of foundational technologies and are embracing new technologies that support population management and value-based care. The most successful organizations not only adopt technology but apply it strategically to achieve great outcomes, according to an analysis of HealthCare's Most Wired survey results.