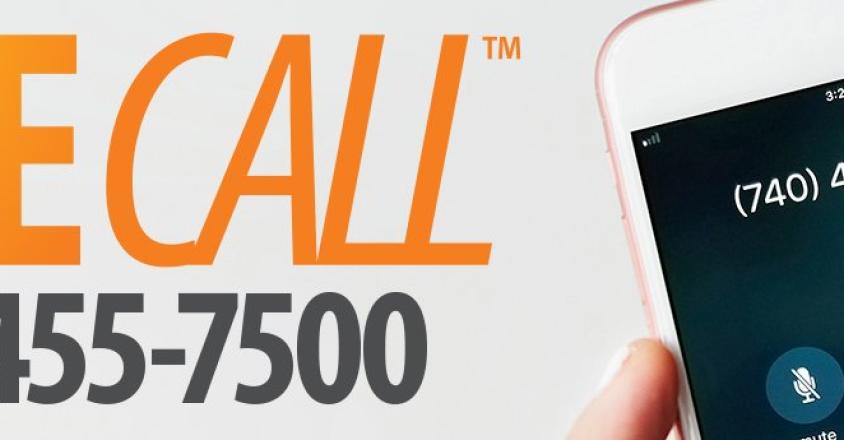 Genesis HealthCare System Launches OneCall
Tuesday, January 16, 2018
Zanesville, OH (Jan. 11, 2018) – Genesis HealthCare System recently launched a new program to create easier access to family doctors for those who need one. The program, Genesis OneCall, features a streamlined process to assist those who are seeking a family doctor. Community members call one number – (740) 455-7500 – and a Genesis scheduling specialist works with the caller to find a family doctor who meets the caller's needs.
"We have devoted many resources to bringing new family doctors to our six-county service area," said Matthew Perry, president and CEO, Genesis HealthCare System. "We had a very successful year in 2017 and brought three new family doctors to the area. Access to care in our six counties was also expanded with the opening of a new primary care office in Dresden. We recognized the need to make it easier for people to find a doctor who is accepting new patients, so we developed OneCall. This is a dedicated phone line answered by trained scheduling specialists who work with callers to find the right doctor in the right location who meets their needs."
Genesis has family doctor locations in Crooksville, Dresden, New Concord, New Lexington and Zanesville. Services available include extended hours at some locations, same-day appointments, vaccinations, and wellness and medical care. All of the offices are staffed by primary care physicians and advanced practice providers like nurse practitioners. Some offices, such as the Genesis New Lexington Family Practice, also offer specialties like cardiology and women's health with a certified nurse midwife.
Having a family doctor is essential for those who are in good health as well as those who have chronic conditions like asthma, diabetes, heart disease and arthritis, among others. Family doctors help their patients manage their health and refer them to specialists when needed. They can help prevent health issues before they develop, complete yearly check-ups, treat acute conditions and perform minor surgical procedures.