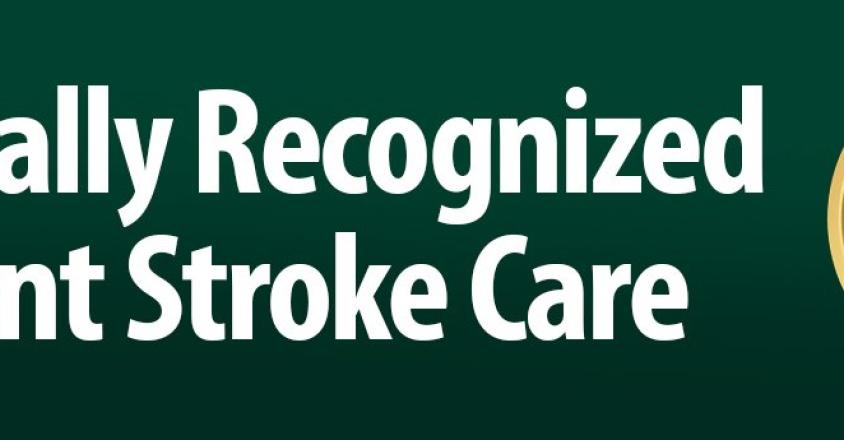 Genesis Earns Primary Stroke Recertification
Zanesville, OH (May 3, 2018) Genesis HealthCare System earned primary stroke recertification by the Healthcare Facilities Accreditation Program (HFAP), the nation's original independent, accreditation organization recognized by the Centers for Medicare and Medicaid Services (CMS). Primary stroke certification means that hospitals have the capacity to stabilize and treat acute stroke patients, provide acute care, and administer tissue plasminogen activator (tPA), an FDA-approved treatment for ischemic strokes, as well as other therapies safely and efficiently.
What is the HFAP stroke certification?
"This certification demonstrates our commitment to providing high-quality stroke care to patients," said Keela Barker, director of Rehabilitation & Ambulatory Services at Genesis. "Our team of experienced physicians, nurses and staff work tirelessly to provide life-saving care to patients when they arrive at the Emergency Department, in addition to follow-up care. We also dedicate numerous resources to educating people about recognizing the signs of stroke."
HFAP stroke certification is a three-year award with a mid cycle review at 18 months. HFAP has been certifying stroke centers since 2006 and currently offers the most options for facilities seeking stroke care certification. HFAP is the nation's only accreditation program that certifies the full stroke continuum – stroke ready, primary stroke and comprehensive stroke.
"Genesis HealthCare System clearly demonstrates a commitment to quality and patient safety," said Lawrence Haspel, D.O., chairman of the Bureau of Healthcare Facilities Accreditation for HFAP. "We base our decision on the findings of an extensive and thorough on-site review of Genesis Hospital against recognized national standards for patient safety, quality improvement and environmental safety. Genesis has earned the distinction of HFAP certification through its performance in successfully meeting those standards.
About HFAP
HFAP is a nationally recognized not-for-profit accreditation organization with deeming authority from the Centers for Medicare and Medicaid Services. Originally created in 1945, HFAP is the original health care accrediting body in the United States. HFAP accreditation is recognized by the federal government, state governments, managed care organizations and insurance companies.

In 2015, the Accreditation Association for Hospitals/Health Systems (AAHHS), acquired and assumed management of HFAP's range of accreditation and specialty certification programs. For more information about these programs, visit HFAP's website.