FirstCare Video Visits
Same-day care for people ages 5-75 that is safe, comfortable and convenient
Video visits are available for people with an eligible condition (listed below), who are living in Ohio at the time of the visit.
---
Getting quick medical attention when and where you want is now easier than ever.
Genesis FirstCare same-day video visits are a great choice when you need immediate health advice but do not have time to schedule an appointment with your primary care provider. All you need is a mobile phone or computer with internet connection.
Easy, flexible scheduling
Available Monday-Friday 9 a.m. to 7 p.m. Saturday-Sunday Noon-7 p.m.
You choose the time that works for you
No travel time
Complete the appointment from home, work or school
Use your mobile phone, tablet or computer
Conditions we can treat with a video visit:
Rash
Pink eye 
Upset stomach, vomiting, nausea
Constipation
Cold symptoms: cough, runny nose
Seasonal allergies
---
Scrapes, abrasions, minor cuts
Minor strains 
Sore throat
Burning or frequent urination
Sunburn and other minor burns (without break in skin)
Poison ivy or poison oak
---
FirstCare only treats illnesses and injuries that need prompt attention but are not life-threatening. If you or someone else is experiencing a medical emergency, call 911 right away.
Click HERE to learn more about conditions FirstCare can treat, and those that require emergency care.
Ready for your video visit?
Video Visit FAQs
A video visit is a real-time medical provider's appointment over your phone, tablet or computer.
Many insurance plans have expanded to cover video and virtual visits. Before making an appointment, please check with your insurance company.
Video visits save you time and are convenient. You don't have to get children into the car to drive across town when one of them has a fever. You don't have to leave work when you want to discuss something with a doctor. Video visits allow you to receive treatment from your home, office or just about anywhere.
You should expect the same high level of care that you always receive from Genesis HealthCare System. You may be asked to provide your temperature, weight, heart rate, pictures or more. Before the visit, please make sure your internet or cellular connection is good, and the location is quiet, private and well-lit.
To be eligible for a video visit, you must be 18 years old, a resident of the state of Ohio, and the reason for your visit should be listed among the conditions on this page.
Video visits are a great way to receive healthcare. However, there are times when your medical provider should see you in person. If you have questions, contact your provider's office, and he or she will determine the best method for your appointment.
Video visits have been in use for years and are a common solution for treating patients in areas without easy access to healthcare.
Further testing or in-person visits may be required
If you have a medical emergency, dial 9-1-1 immediately or visit the nearest Emergency Department.
Although we can treat many minor conditions remotely, video visits do not completely replace in-person visits with your primary care provider or your specialists. Depending on individual circumstances, there is a chance that after completing a video visit, you will be asked to be seen in-person by a provider or have further testing performed.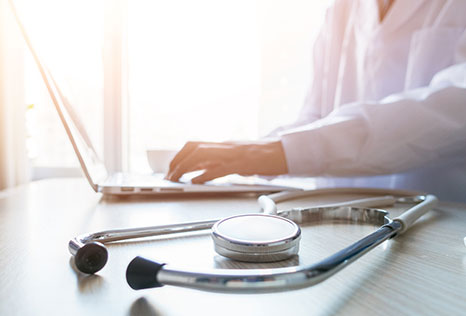 Ready to begin a video visit?
It's quick and easy to register
A member of our staff will call to confirm your appointment
Visits will be completed as close to the scheduled time as possible